HAYLEY BARNA, FIRST ROUND CAPITAL
The Human Side Of Algorithms
"There's not a day or week that we don't receive pitches with an AI component," Barna says. "The thing we're interested in at First Round is, what's the flip side? What are the investment opportunities in human impact?…Not removing people from the equation, but giving people superpowers." She points to personal-shopping service Stitch Fix, which uses AI to help stylists make more effective fashion suggestions for customers.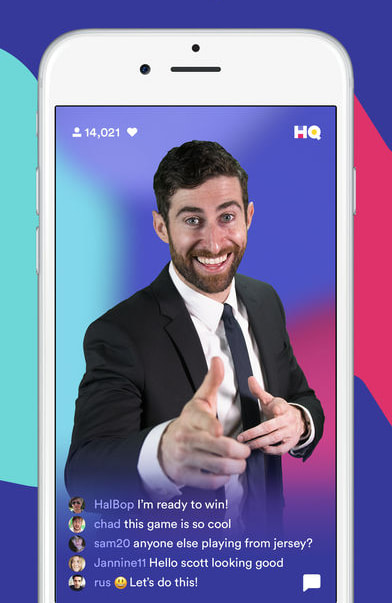 Community-Based Businesses
"It's pretty clear that people are dealing with the effects of digital overload," Barna says. "Too much screen time, and we're feeling disconnected because of it. We're thinking of businesses that counteract that." One example: Coworking spaces targeting specific constituencies, such as women.
A Modern Take On Wellness
"Beyond just traditional medicine," Barna explains. "More holistic, more on mental health, more on alternative practitioners, [like] acupuncture, or mind/body connections."
Blending The Physical And Digital
"I don't think the physical and digital are going to be so segregated. We see many pitches about 'omnichannel.' It was a buzzword for retail, but I think it applies to all areas…[digital companies] doing pop-up experiences, or offline businesses creating digital portals."
M.G. SIEGLER, GV
Targeted Social Networks
"I think we're seeing the natural movement toward people doing smaller, niche-focused networks again," says Siegler, who has worked at Alphabet's investing arm since it was known as Google Ventures. "This is more based around particular areas of interest….Maybe [it's for] the younger generation, the generation below the core generation that came up on Facebook."
Synchronous Interactions
The success of HQ Trivia, a game with shows scheduled for specific times, "harkens to olden days," says Siegler. "When people were forced to listen to the same thing, or watch the same thing on TV, dating back to the game shows of the '50s, when people gathered around, or even more recently to Who Wants To Be a Millionaire. It's antithetical to the way social networks have been predominantly used, connecting people but doing so asynchronously. What if there's a desire for people doing the same thing at the same time in a connected way?"
VAS NATARAJAN, ACCEL
E-sports
"What's happened over the last 18-24 months, with the rise of Twitch, there's a massive global core gaming audience, tens of millions of core to mid-core gamers," says Natarajan. "That used to be the gaming market. In the past two to three years, suddenly that market multiplied. Now it's not just the gamers, it's the audience, people watching [the gamers]."
"New product and company opportunities are going to emerge from that," he adds. "It used to be, Who are the content guys, the large studio publishers? That used to be our investment framework. Now it's who are the founders building the connective services? …It's amazing to think about core gaming as a spectator sport, and all the interesting new platforms and services that will support that."
BENEDICT EVANS, ANDREESSEN HOROWITZ
Autonomy
Evans says that when the day comes that cars, buses, and other vehicles no longer need drivers, it'll be possible to completely re-imagine what those vehicles can be, and—even better—re-imagine the world in which they move. "If you're building public infrastructure or planning a city, then [long-term planning] absolutely needs to be something that figures into your thinking."
Specialized Artificial Intelligence And Machine Learning
Machine-learning driven automation will lead to a wide range of new business opportunities, Evans says, including many companies focused on single-purpose implementations of AI and automation. As well, he says, automation will provide a massive multiplier effect by being able to do the small tasks that thousands of people could do–like look for patterns in images.